WELCOME TO COMFORTABLE SLEEPING ON THE TRAILS
"The first time I slept on my custom made sleeping pad, I woke up thinking I was in my bed at home. This sleeping pad is amazing and as comfortable as my Tempurpedic." AnnMarie Curley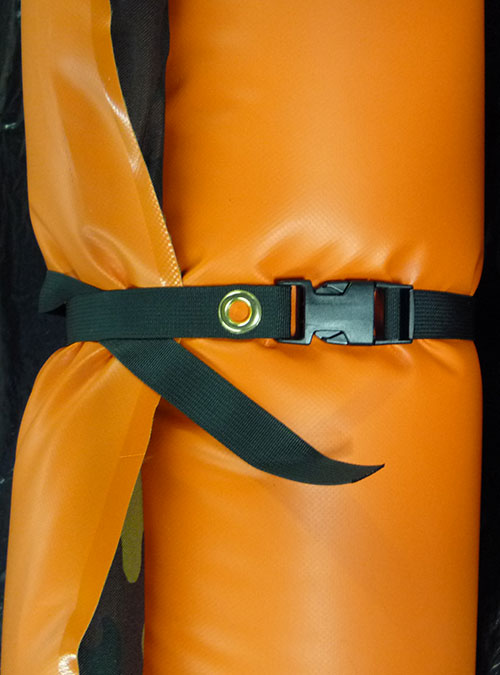 Mack Pad
3 x 48-52 X 78″
$469.00
Approx. Weight: 18-20lbs. / 8.2-9.1kg
Utility Pad
2 x 48-52 X 78″
$429.00
Approx. Weight: 17-18lbs. / 7.7-8.2kg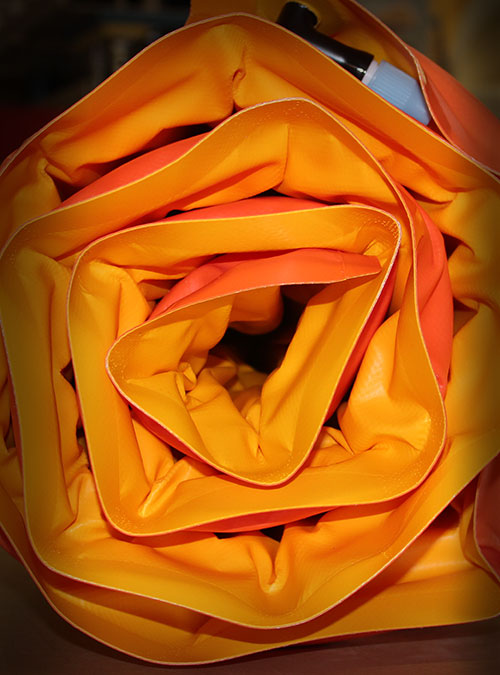 Mega Pad
3 x 27 X 78″
$329.00
Approx. Weight: 9lbs. 12oz. / 4.42kg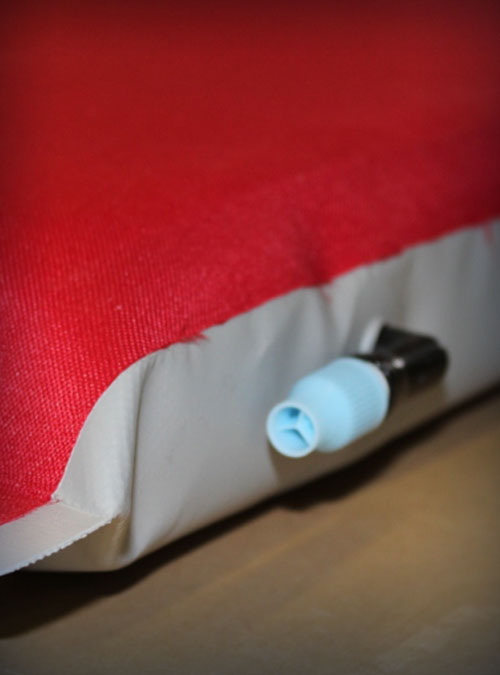 Big Pad
2 x 27 X 78″
$299.00
Approx. Weight: 9lbs. 6oz. / 4.30kg
Weights will vary depending on combination of materials selected for product.
Performance Qualities
• PVC coated polyester creates friction w/ nylon sleeping bags so campers stay "on board" and don't slide off while sleeping
• High density foam and polyester combination creates greater insulation and cushion from the cold ground surface
• Open the valve and brush off any debris and you're ready to relax & lounge
• Virtually puncture resistant and waterproof making it great for handling anything
5 Year Warranty Against Manufacturer Defects
Solace Pad Colors

Colors vary depending upon Availability
For Customized Pad Requests (certain restrictions on sizes & shapes apply) download the Vehicle Diagram shown in the thumbnail and indicate the measurements requested on the "CONTACT" page of this website. For Tents, please submit the appropriate info on the "CONTACT" page. Contact SOLACE via email ([email protected]) and you will receive a FREE estimate response on the customized product requested.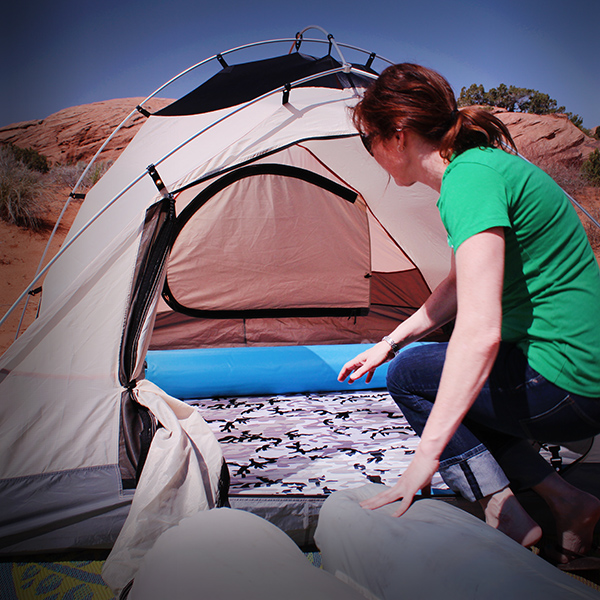 Once a SOLACE Pad Order is Confirmed by Email Please Allow 2-4 Weeks Shipping (For SOLACE Traveler Pillow Orders allow 1-2 Weeks)
6% WY Sales Tax Applied Accordingly for In-State Sales
Current Methods of Payment Accepted – VISA/MC/AMEX/DISCOVER, Cash, Cashier's Check or Money Order
*** Custom Orders enter production upon receiving 1/2 down payment of agreed estimate
*** Custom Orders shipped upon receiving full payment of agreed estimate
The price of a custom product is relative to the amount and type of materials used along with the labor involved on the order. The best way to get an estimate for a pad is to either call SOLACE (307-734-1969) or email us ([email protected]) with specified dimensions and then a quote can be worked up from the information provided.
Shipping & Handling
$19.95 for Pads < 28″ wide and $29.95 for Pads < 58″ wide
$4.95 for Hats and Pillows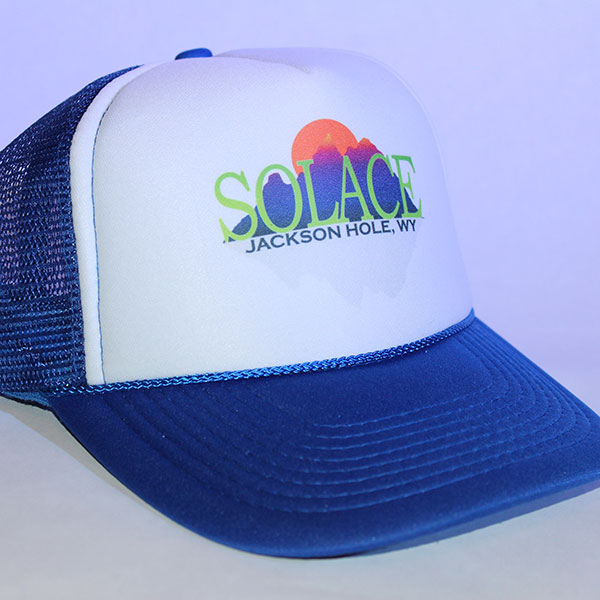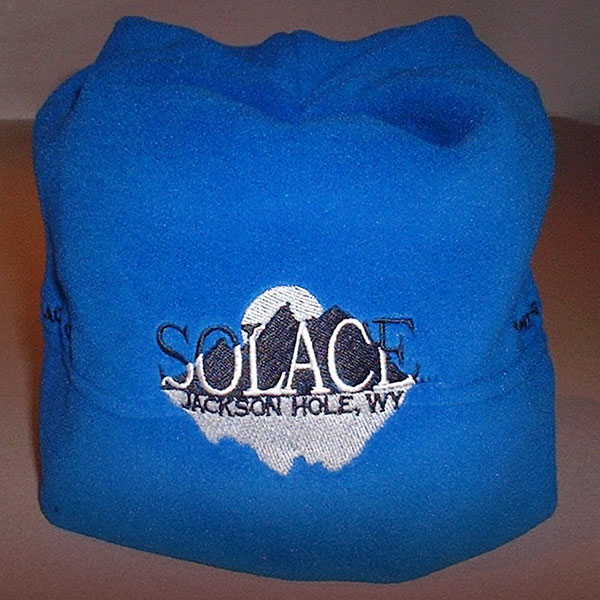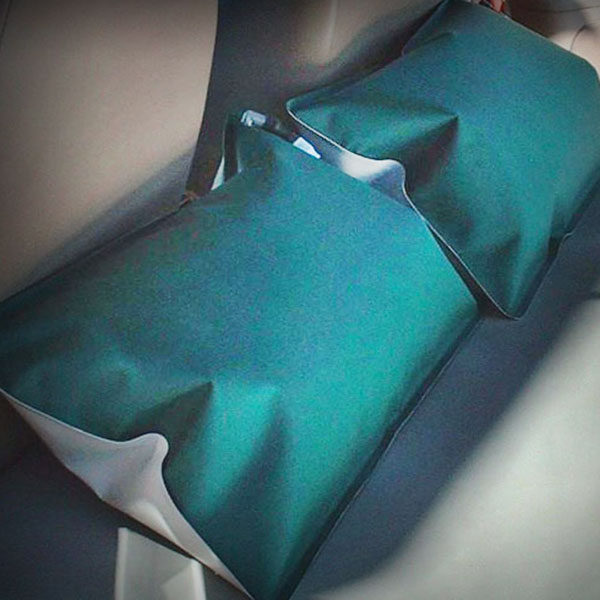 SOLACE Inflatable Travel Pillow
• 12″ x 22″
• Made from 600 PVC backed polyester & 18oz. PVC Polyester
• H20 proof and virtually puncture resistant
• Approx. 8.0oz / 220g
• Lifetime Warranty Against Manufacturer Defects
For such a simple product, these pillows have received incredible feedback.
• The pillow can be inflated to the user's preference
• It folds down to about the size of a wallet for travel or storage
• Durable enough to handle extremely rough surfaces while inflated
• Excellent for traveling, backpacking, car camping or just about anywhere