SNUG AS A BUG IN A RUG
SOLACE became the 'brainchild' of founder Robert Bacani in the spring of 1997 on a three week car-camping road trip.
Fly fishing, mountain biking, and hiking, throughout the '4 corners' states (UT, CO, NM and AZ), he thought taking two Thermarests and sleeping on them side-by-side in the tent would be plush. Wrong. Between the nylon of the tent, sleeping bag and sleeping pads, there was so much slipping and sliding taking place that the pads slid apart and R.B. found himself lying on the cold, hard ground. Repeatedly.
After waking up one too many mornings betwixt the pads on the unforgiving surface an epiphany set in, "fill the whole area with the pad so you will always be comfortable".
SOLACE
Upon returning to Jackson, development began for the quest of total comfort.  The initial pad cut was a six-sided, 2″ thick, wall-to-wall, plush piece of work.  It didn't quite have the professional finishing touches of a pad purchased in any camping store, but for what it lacked in looks it made up for tenfold in it's comfort value.
Even though the pad was cut to fit a 2-person bivy tent, it was a bit too husky for backpacking.  However, it was perfect for going car camping or boat camping because packability was not an issue.
REDEFINED SLEEPING PAD
From that point on, if camping was taking place and there was a support vehicle involved not only was the 'kitchen sink' coming along but so was the 'bedroom bed'!!!
Estimates & Inquiries : [email protected]
(307) 734-1969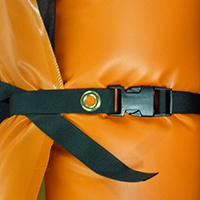 Solace provided me the perfect sleeping pad for my custom Sprinter Van. Rob created a custom pad that fit our sleeping platform perfectly.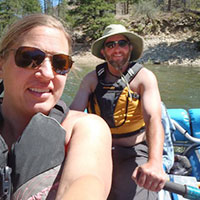 When comfort and durability is a priority in a sleeping pad, SOLACE has the answer. We purchased a sleeping pad for our Grand Canyon trip and we couldn't be happier.